"Most people make the mistake of thinking design is what it looks like. People think it's this veneer — that the designers are handed this box and told, 'Make it look good!' That's not what we think design is. It's not just what it looks like and feels like. Design is how it works."
— Steve Jobs
Steve Jobs summed up the very essence of UX design with his notable words. It doesn't matter how flashy your design looks, if it isn't functional users won't give it a second thought. Steve Jobs designed products that are both functional and attractive, sleek on the outside and seamless on the inside.
In user experience design, design thinking is applied by designers to solve complicated problems and come to successful design solutions for the benefit of their users. A design approach is solution-focused versus problem-focused and is geared toward ensuring a more groundbreaking future. Companies implement this formula in order to create innovative and attractive product designs based on a framework ultimately decided by the users. Design thinking revolves around the users, as they are the major focus of any design solution.
The following infographic by Homegrown.ph illustrates the five pillars which together create a framework for successful design thinking. Compare this to your process and to see if you are problem-focused or following a design thinking solution-focused method.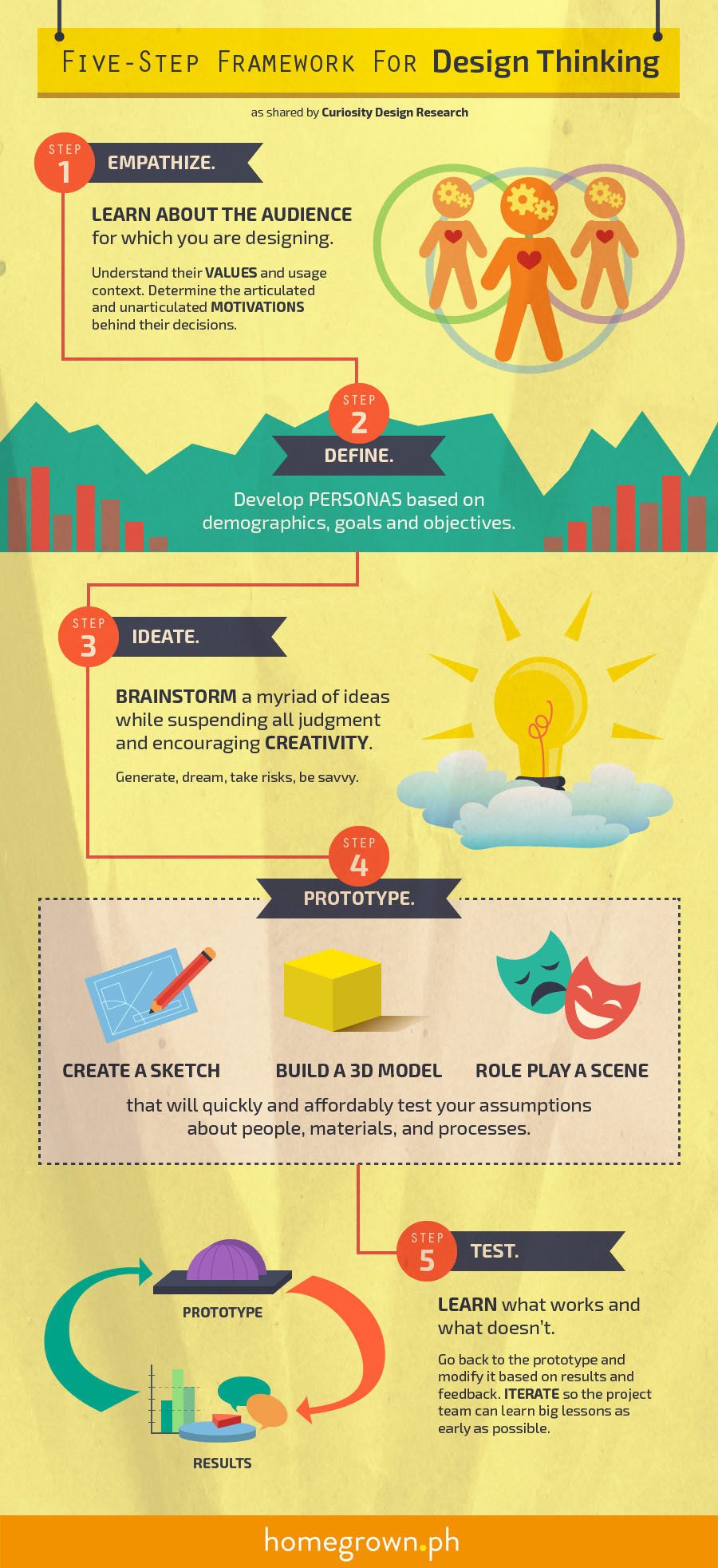 Via homegrown.ph
https://homegrown.ph/design-thinking-empathetic-approach-to-problem-solving/